Lupini Celestial Sapphire
(w. 9/27/98)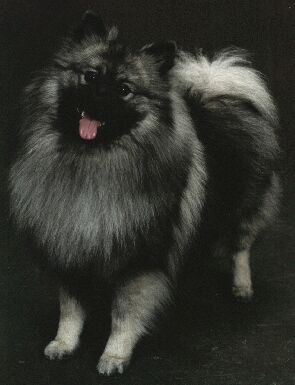 "Yes, I get away with so much, because God made me so beautiful!!!"
Lupini Celestial Sapphire, a.k.a. Nitika, (meaning angel of precious stones) at 15 months old is quite the precocious child. She is a Keeshond, beautifully bred and nurtured by Joanie and Dick Magliozzi. Her Dam is Happy (Ch. Lupini Autumn Heritage) and her sire is Ch. Sherwood Silversmith, HOF. Nitika's favorite things are catching her plush frisbee, charging up the "A" frame in agility class, getting a free ride by latching onto Diva's or Tenor's tail, and generally out smarting us all. Below is Nitika's 10 month portrait.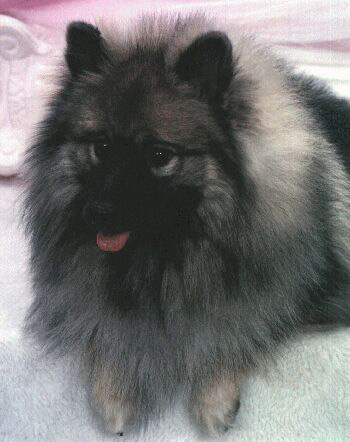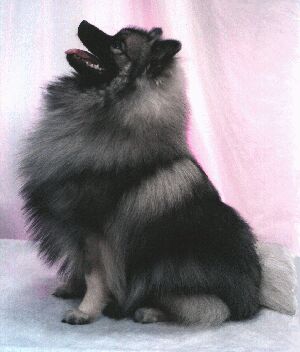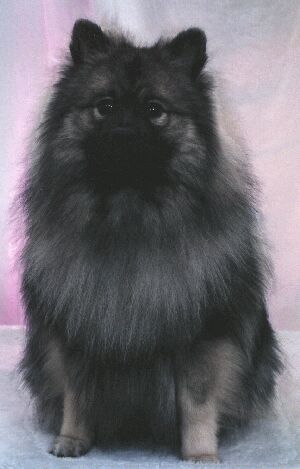 Nitika at 6 weeks old.
Nitika at 14 weeks old.
The Nitika Chronicles (Six weeks to 15 months.) Please be patient. The photos take a while to load.