---

Dear Family, Friends, and Guests,
We hope you enjoy this web site. It was created out of our love of you, our dogs, music, life and each other. Below are photos from various moments in our life together over the past few years.
Our dogs are the majority of this page, because they are of great importance to our life. We hope this page is educational to the understanding of our fuzzy friends. So many people buy a puppy because it is cute, but they are not puppies forever. They change, grow and sometimes look really weird. Nitika is our one year old Keeshond, beautifully bred and nurtured by Joanie and Dick Magliozzi. The Nitika Chronicles, which takes a little while to load, illustrate how an adorable puppy changes to gawky adolescent then to a beautiful adult. No matter what their form, they always need love.
So what's the latest? Well...Frank started his sabbatical from the college in August 1999. He will be teaching a partial load for the Fall '99 and Spring 2000 semesters. His sabbatical work will be to help nonprofit groups with their computer needs. Frank and I are taking a digital photography class together. Even though we have known each other since high school, we never had a class together. Now, I get to sit next to the cute boy in class...yes, I mean Frank! I have added a page to this site for our Digital Creations. I have been working as a Free-lance Web Designer with my business, SNR Concepts. I really enjoy it. I haven't had the opportunity to use the creative part of my mind so much since I was editor of The Dogwood Tree, a literary and art magazine. The Chronic Fatigue Immune Dysfunction Syndrome (CFIDS) has waned considerably for both of us in the past year. We are back 99%. As some of you know, we recently had another miscarriage. We appreciate your thoughts and prayers for our daughter, Aurora Mildred and for the child that eventually reaches this world. It is a very painful experience, but we are getting through it. If you are going through the same thing, we suggest you visit the Baby Bunny website (For those who have lost a child through miscarriage or death). You are not alone. We are still hopeful about the pitter-patter of human baby feet in the near future. We will keep you posted. This page will be updated regularly. Come back soon.

Much love to you all!

Nicole, Frank, Diva, Tenor, Nitika, Chance, and Ophelia the Cat.
---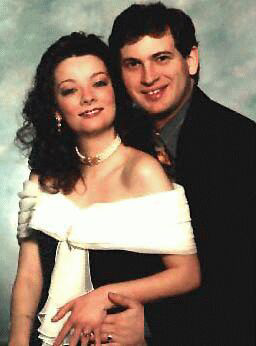 Frank & Nicole's engagement portrait, Dec. 1995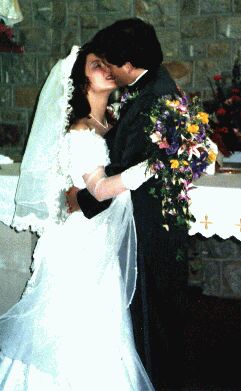 June 8, 1996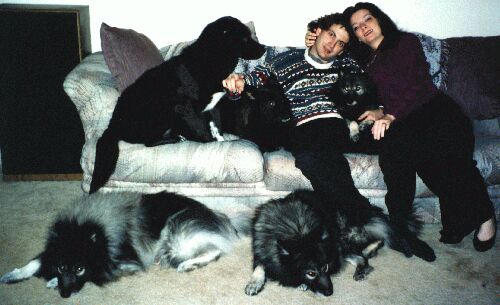 (Left to right and top to bottom) Tenor, Diva, Frank, Angel, Nicole, Major, and Duke---December, 1997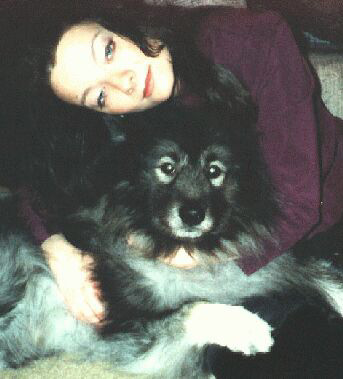 Nicole & Major---December 1997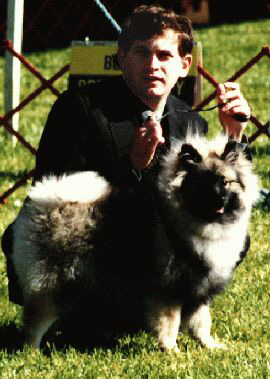 Frank & Nitika at the Old Dominion Kennel Club Show---April, 24, 1999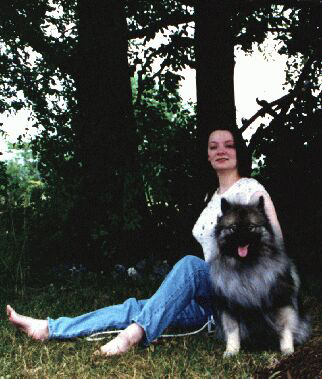 Nicole & Nitika July 27, 1999 {Nitika's 10 month birthday!}
---
Send E-Mail to the Frank & Nicole Seidel